At newData, CEO and Founder Taymour Matin brings an substantial background in marketing and risk analytics from Fortune 50 and media companies. We are a data-driven solutions provider that assists businesses in achieving financial success by increasing revenue, decreasing costs, and reducing risks. Our implementation is thorough, including people, processes, and technology. Moreover, we also take into account corporate culture, data maturity, and tolerance for risk. An analytical mindset is embedded into all our services tailored to our clients' individual objectives and challenges.
CEO
Taymour
Taymour is a key player in every stage of newData's process, from collaborating with team leaders to nurturing relationships with clients. He has a wealth of experience in analytics, gained at companies such as GE Capital, Wells Fargo and Walmart. Taymour holds a BA in International Business from GWU and an MBA from Seattle University.
Operations
Jenni
As a skilled translator of complex technical information, Jenni's qualifications have enabled her to excel as our customer liaison and project administrator. Jenni has specific experience working in sectors such as consulting and healthcare. Jenni earned her BSBA from Auburn University.
SEO
Eva
Eva is a well-rounded SEO professional with extensive experience in keyword research, marketing strategy alignment, competitor analysis, on-page SEO, technical SEO, and off-page backlinking management. She takes a data-driven approach to SEO.
Predictive Analytics
Shahzad
Shahzad leads our predictive analytics practice with a focus on machine learning, deep learning, NLP, computer vision and time series analysis.
Data Visualization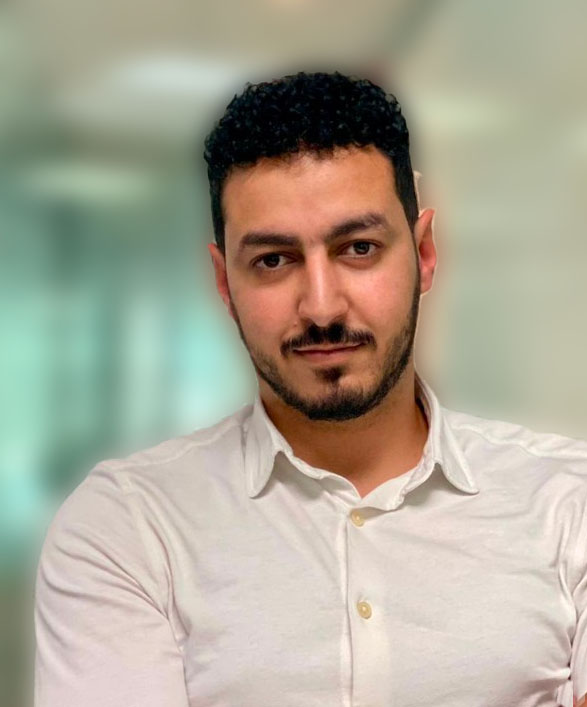 Idriss
Idriss is newData's resident expert in developing digital dashboards. His focus is on KPI discovery, data transformation and integration, User Acceptance Testing (UAT), dashboard optimization, and storytelling.
Technology
Abdul
Abdul's expertise in technology platforms includes Django, AWS (ECS, EC2, Fagate and Lambda), Celery, BS3, Scrapy, PostgreSQL, Flask and rest APIs. He works closely with our predictive analytics and business intelligence functions.
We're in the Nashville Metro Area
newData is a Nashville analytics consultancy that was founded in 2017. We provide data optimization solutions, including predictive analytics, data visualization, and SEO, to small and medium-sized businesses at competitive prices. Our skilled data scientists and search engine engineers offer a range of optimization solutions.