Our Solutions
SEO Optimization
You may think you don't need SEO, but you'd be surprised how much more traffic your website would get if it was properly optimized.
We know SEO can seem like a daunting task, but our team of experts will make the process easy and transparent for you. newData knows how to get your website ranked at the top of Google.
Included in all our SEO packages:
SEO needs assessment
Highly-targeted keyword research
Comprehensive website audit
White hat SEO guided by data-driven insights
Backlinks from high-authority domains
In-depth technical and on-page SEO
Monthly progress and performance reports
Transparent pricing
Start your search journey today!
Our Solutions
Predictive Analytics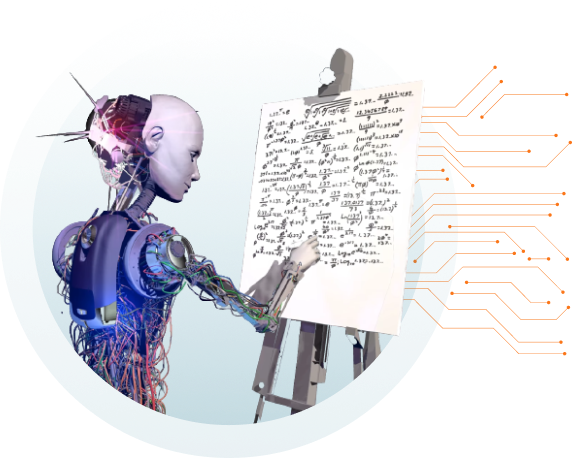 Without data, decision-making is like trying to hit a bullseye in the dark. NewData helps you shed light on the future with predictive analytics. Our team of skilled data scientists utilizes cutting-edge machine learning techniques to assist with various business challenges. Make informed choices for your business's future with the help of NewData's analytics. Watch Video ›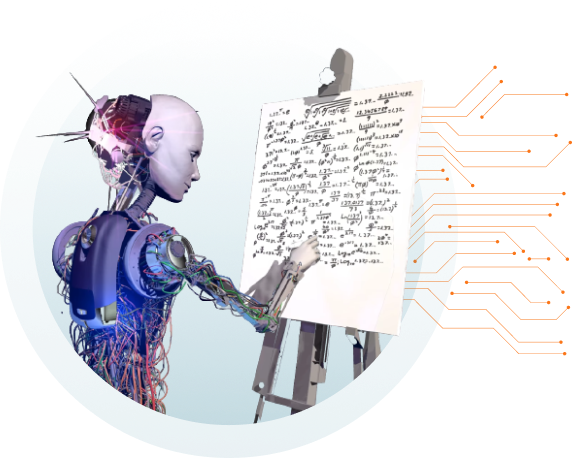 How can predictive analytics marketing help you?
Identify and engage your core customers.
Cross-sell products or services.
Anticipate which employees are likely to excel and who may need improvement.
Use synthetic data to stay compliant without having to collect personal or sensitive information.
Personalize customer experiences based on their past behavior and preferences.
Understand how customers feel about your brand and products.
Save time and energy by reducing the time to perform routine tasks.
Unlock the value of your data with predictive analytics today! Our Solutions
Data Visualization Dashboard
You're drowning in data, and it's hard to make heads or tails of it all.
newData's dashboard development service can help by taking your data and transforming it into actionable insights. At a glance, your stakeholders will easily be able to see what's going on in your business.
And the best part? It doesn't have to be expensive or time consuming. Contact us today for a free consultation!
How can data visualization help you?
Make better decisions by integrating different data sources.
Track progress and goals over time.
Uncover hidden insights by easily tracking patterns and trends.
Effortlessly monitor performance and compare across teams.
Create visually appealing, easy-to-understand reports.
Gain insights into customer preferences and behavior.
Monitor KPIs in real time for faster decision making.
Transform data into actionable insights with newData today!
Our Solutions
Nearshore Analytic Recruiting
Are you looking for talented individuals to help with your data-based projects? Are they hard to find in this challenging job market?
At newData, we know how important it is to find the right person for the job, especially when it comes to data management and analysis. That's why we only work with top experts in machine learning, programming, and more. Let us help you find the perfect fit for your next project—quickly, reliably, and at a lower cost—with nearshoring. newData is the US liaison for Novacomp, a leading recruiter based in Costa Rica. Watch Video ›
How can nearshoring augment your teams?
It taps into a larger pool of technical talent.
Recruits have culturally similar customs and business practices.
It helps you find vetted professionals faster.
Recruits are fluent in both English and Spanish.
Costa Rica is in the same time zone as the US (Mountain).
Costs are lower than comparable US-based resources.
Boost your IT and data science teams with nearshore talent today! Client Testimonials
"newData fueled the app-development process with realistic synthetic data and developed predictive models that shortened the onboarding process newData was our strategic partner in the development of a successful Salesforce app, which is now available to businesses on the Salesforce AppExchange platform. newData fueled the app-development process with realistic synthetic data and developed predictive models that shortened the onboarding process, improved adoption, optimized performance and increased retention...
Michael Mooradean
CEO and Founder Funnel Metrics
"newData created market-ready insights that drove measurable value for our clients."
Alan Gorenstein
Global Head of Analytics
"We provide data science for Expedia and other companies, yet, when things are tough, I have found myself reaching out to newData"
"We observed a significant improvement in sales and new customer conversions using a predictive model built and deployed by newData"
Thomas Johansen
Managing Director
Why Choose Us?
How We're Different
Data optimization and analytics are the foundations of all our solutions
Our leadership has 30+ years of executive-level marketing/analytics experience working with everyone from startups to global Fortune companies.
We're US-based—headquartered in the metro-Nashville area.
We practice what we preach, using only white-hat best practices.
We focus on each client as an individual and provide custom solutions for them.
Data Drives Our Solutions
newData is passionate about using data to create new value. Our predictive analytics practice is our company's heart and drives all our solutions:
We utilize only SEO methods that have proven to lead to high Google rankings.
Our dashboard solutions work in tandem with predictive analytics to help you visualize your data and make more timely, insightful decisions.
We empower businesses to enhance their own data-driven teams using our nearshore analytic recruiting solution.
Create
new value

with your data today! Contact